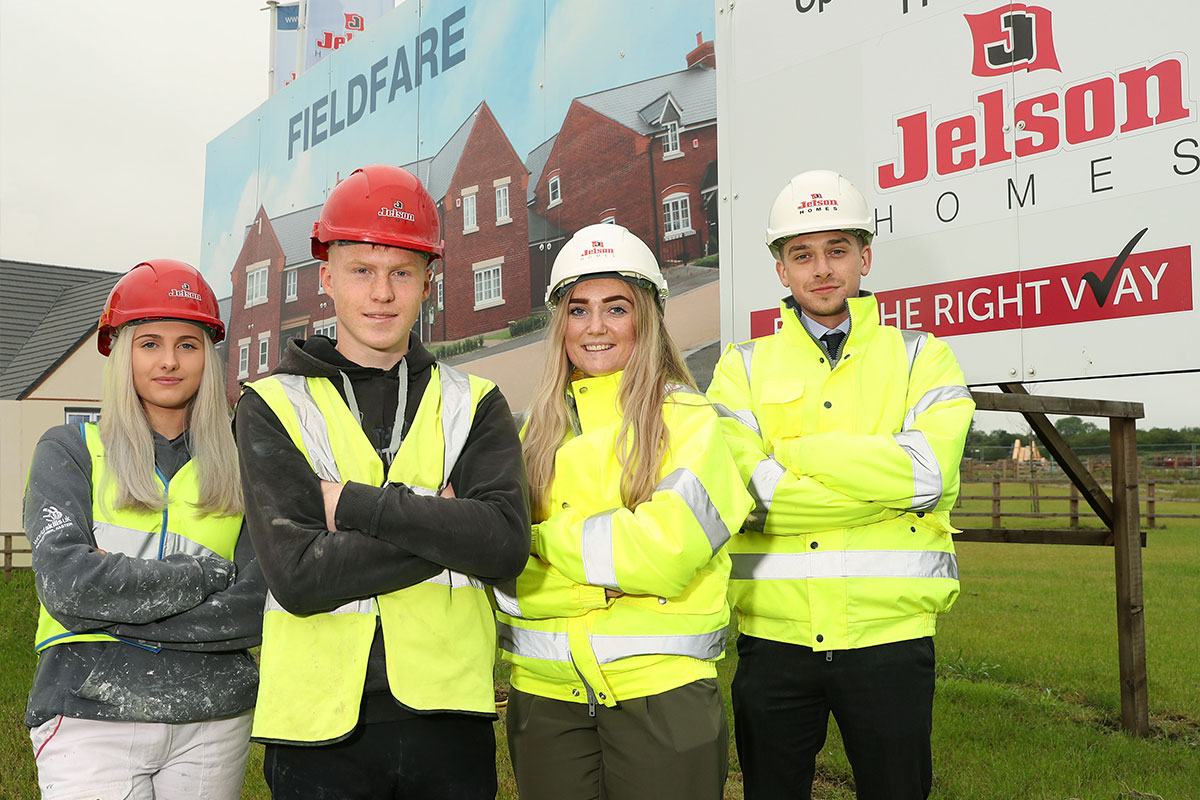 Jelson apprentices and trainees are very important members of the team, whether they're learning a trade and working on site, or looking for a professional office-based career.
Every year, we look forward to helping more young people take their first steps into a career in construction.
Working together with our partners at the Construction Industry Training Board (CITB) means that our apprentices gain the very best of both worlds: weekly classroom-based lectures by inspirational teachers at Leicester College, and on-the-job experience, learning from our very own highly-skilled professionals.
To find out what it's like to train with Jelson, check out the experiences and opinions of some of our current apprentices and trainees.
Charlotte Doherty – HR apprentice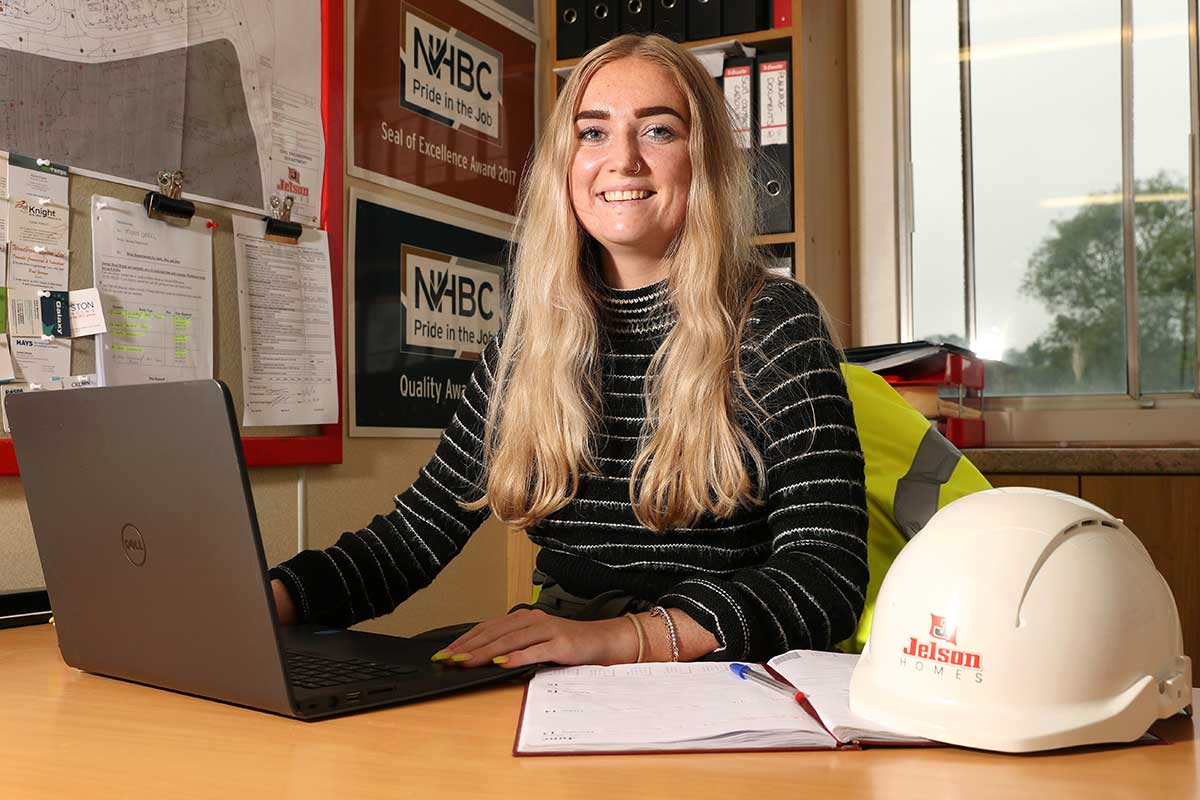 "I did a year of A Levels at school, but it really wasn't for me. I started to look round for a Level 3 HR apprenticeship (Human Resources) but I couldn't find one anywhere, so when this opportunity came up with Jelson I was over the moon!
I do all sorts of things that add value to the team, including helping on contracts, starter and leaver forms and producing HR analytics once a month, along with administration work to help the team out.
HR is a really important function for any company, especially with the new data regulations. I'm learning all about employment law, employee relations, contracts, analytics and statistics.
Working with Jelson is great. I get a lot of responsibility but also a lot of support as well. I like the fact that every day is different and I can't wait until I'm qualified. I'd love to go onto a level 5 apprenticeship and even further. There's a lot of potential for career progression in HR at Jelson."
Freddie Young – Bricklaying apprentice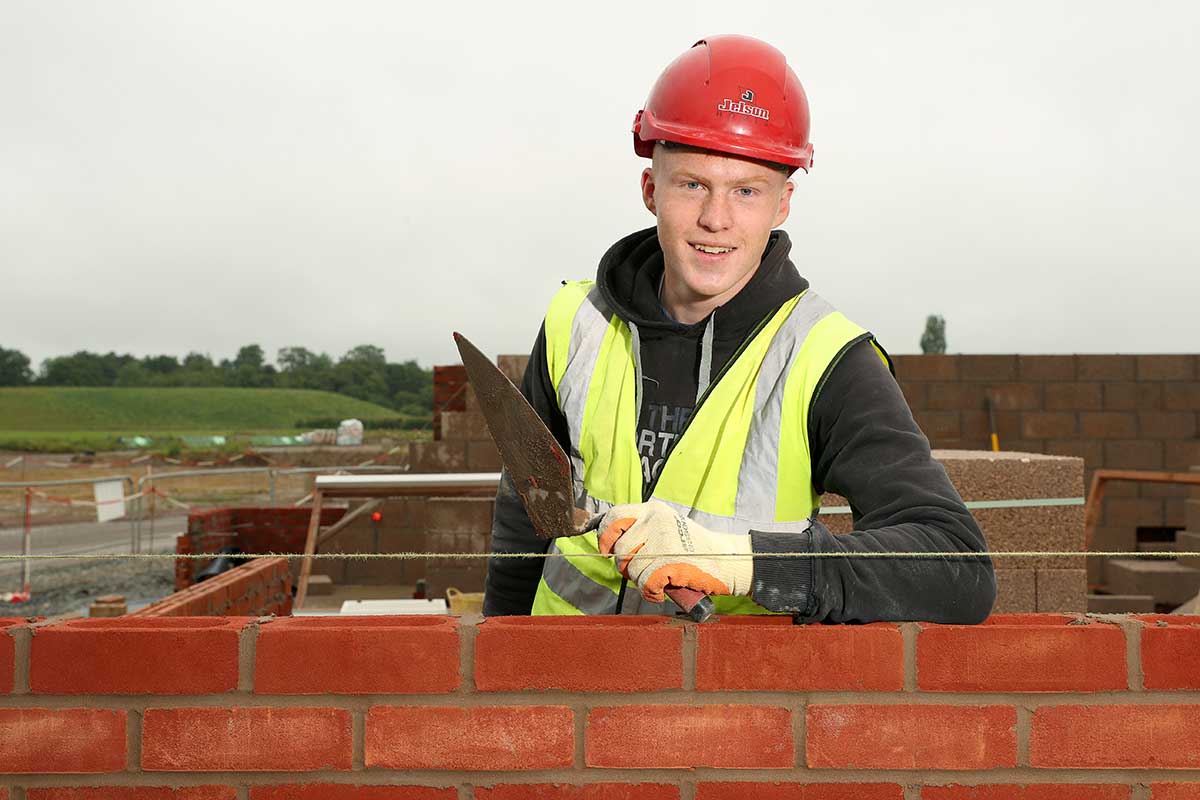 "I've been with Jelson for nine months and I work at Jelson's Fieldfare development in Mountsorrel as an apprentice bricklayer.
I didn't want to stay on and do A levels, so went to do a construction course at college. I really enjoyed that. Then I got the apprenticeship with Jelson. It's a lot more tiring than being at school, but I much prefer this to sitting in a classroom.
I have to take care to make sure my work is as good as it can be, because that makes it easier for the other trades to do their jobs. I get a lot of satisfaction from looking at the finished job and knowing how much work has gone into it. My least favourite bit of the job is cleaning the cavities out!
Jelson really give their apprentices a lot of support. My colleagues and Sam, my site manager, are always pushing me to do better. In ten years' time I'd like to be in my own gang or working towards being a site manager."
Bridie Kilby – painting and decorating apprentice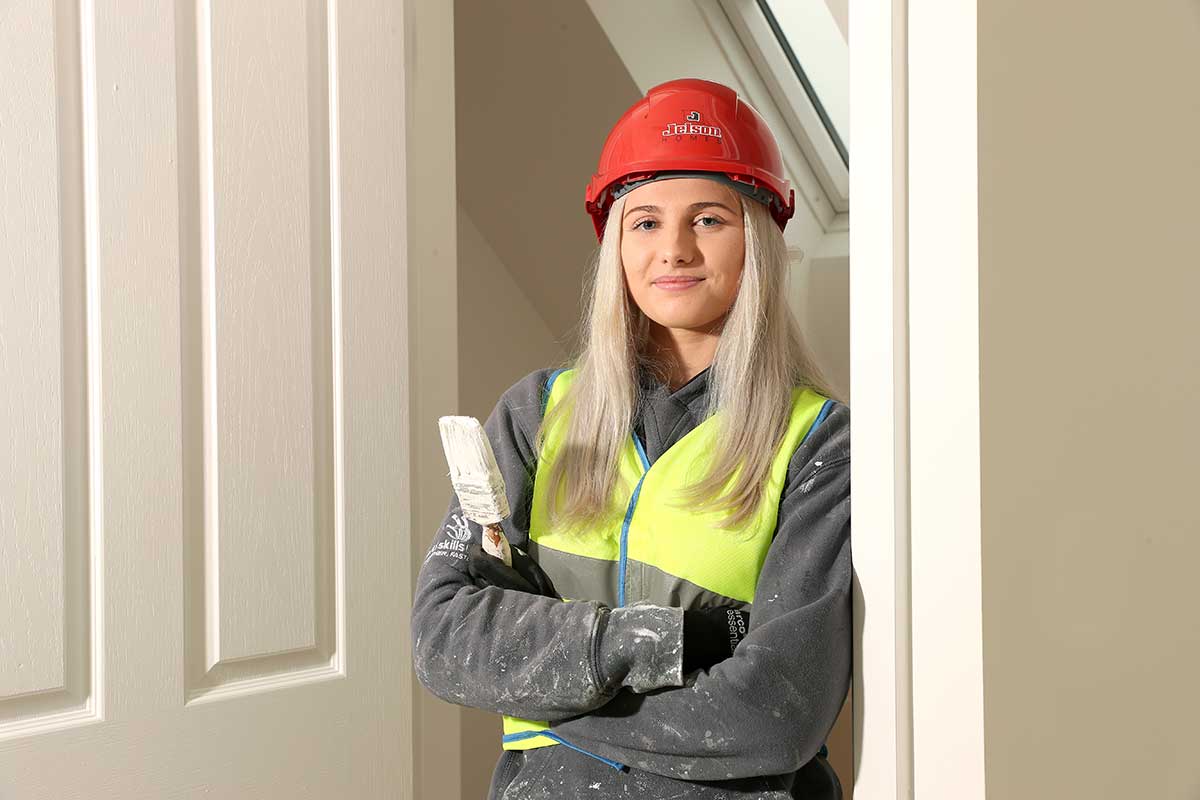 "At school I got the grades to do A levels, but I knew that wasn't what I wanted to do. I enjoyed art at school so I decided to go into painting and decorating.
I like decorating – there's lots of variety to it: different colour schemes, tasks, places of work, meeting different people. I find the work quite therapeutic – I can zone out and just focus on it.
Being a female trade apprentice is unusual, but I haven't received any negative comments from men at work or college.
One of the highlights of my career was competing in the SkillBuild championships in Birmingham in 2018 against the best trainees and apprentices in the country. It was challenging and out of my comfort zone, but it allowed me to show off what I can do.
I love working for Jelson and get a lot of support. I'd like to carry on working for them until I'm ready to work for myself."
Joe Gardiner – trainee buyer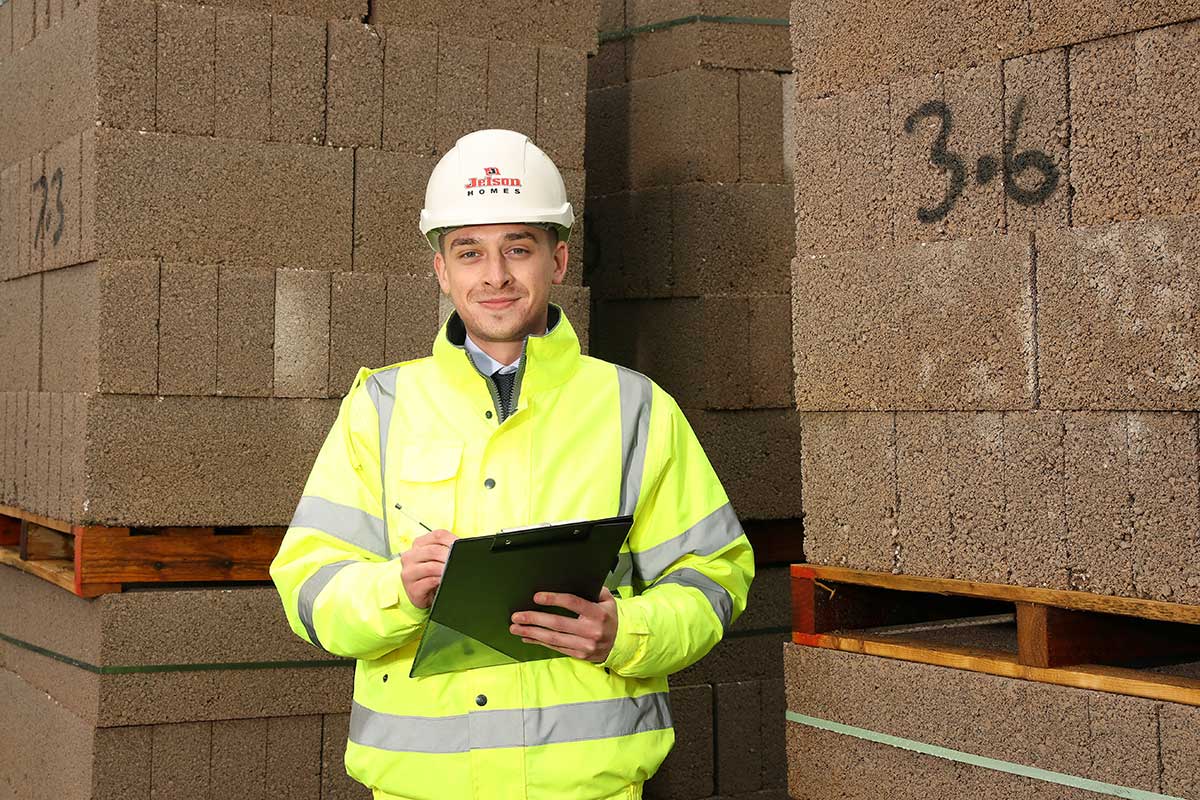 "I didn't fancy going onto university, so got a job straight out of 6th form and then started looking for apprenticeships, thinking I'd get a degree out of it eventually.
When I stumbled on construction apprenticeships on a website I thought, "I'll go for that."
Jelson is a big company, so you get involved in lots of things, including rented property projects and the industrial side too.
I get to go out on site one a month or so to 'count bricks', among other things, but mostly it's office-based. I get involved in scheduling materials, sub-contracted work on ongoing sites and organising stuff for engineers. Anything that needs to be done and needs an order number!
This is a five-year traineeship with day-release at college and I'm really enjoying it. It's a great place to work – very friendly, with a good working atmosphere and good communication throughout the company. I'd like to stay with the company as a buyer, possibly becoming a commercial manager."